It may have been a chilly Syracuse day outside, but inside the doors of the Crowne Plaza where we gathered for Alexis and Jason's wedding, it was anything but!
Jay's first memory of Alexis…is riding the elementary school bus together. While Alexis has no recollection of that, she CAN tell you that even though they attended the same high school, she and Jay NEVER spoke to each other. Not once. Ever.
Now they're happily married and looking forward to surprising some classmates at the reunion.
Our morning meetings where we talked about their rehearsal, ceremony and reception were filled with coffee and laughter; all good stuff. It was an honor to preside over their ceremony, where we also shared a heart felt laugh or two. (In this image we're all trying to be serious again after one such moment.)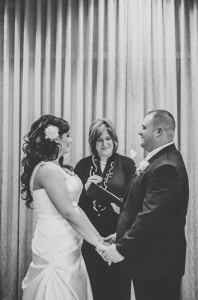 One of Jay's lifelong friends, Andy, served as groomsman AND played a beautiful guitar rendition of Crazy Love. Sharing his musical gift with his friends on their wedding day made the processional just that much more personal. Jay's orange and blue SU socks also deserve a mention.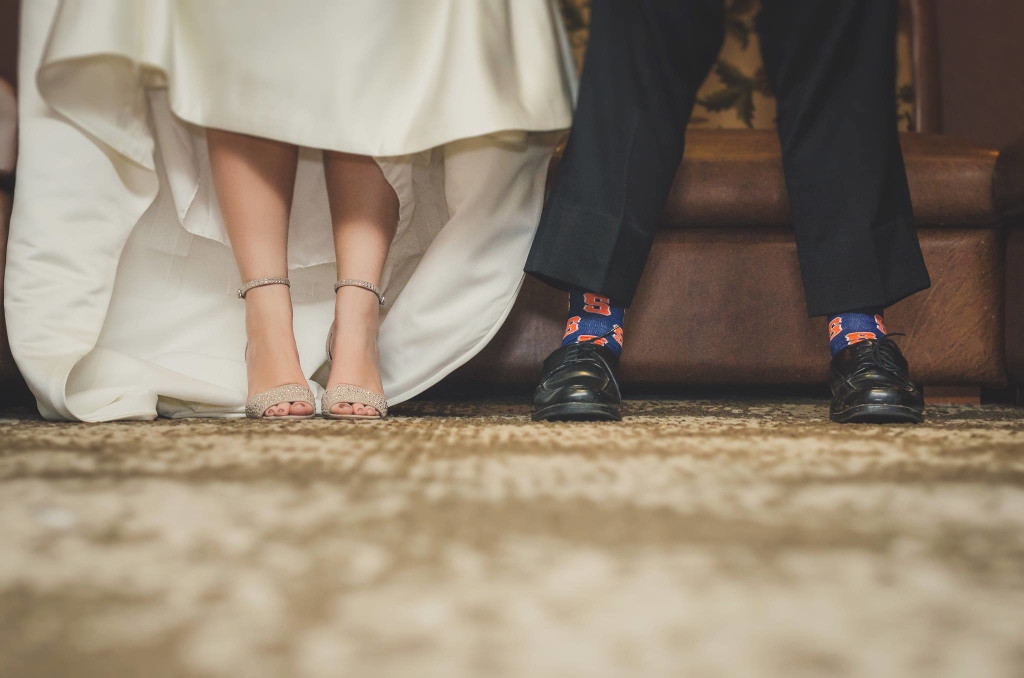 Their First dance song? "January Wedding", of course! Congratulations Mr. & Mrs. Graham!!!
Love,
Your fellow Java Junkie
~Cindy
Photos by SRW Joyce Photography