It's that time of year again…Fall weather, apples, pumpkins and the Syracuse New Times "Best of Syracuse" Awards!
We recently learned Ormond Entertainment has been nominated in the "Best Wedding DJ/ Band" category. What an honor and surprise, especially when we did not solicit a nomination. It does our hearts good to know someone out there thought enough of us to go to the trouble on our behalf.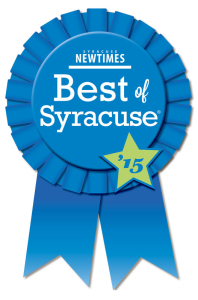 Since the initial excitement of it all, my DJ partner, Barry and I have experienced a wide range of thoughts and feelings on the matter. Before we go any further, first a disclaimer- this is NOT a criticism of the Syracuse New Times. This will be clearly evident if you manage to slog through the rest of this post. (Grab your caffeine fix now.)
For starters, we couldn't help but notice there wasn't a single wedding band listed in the category, which seemed weird given how many great ones there are in the area. While we'd love to say this proves "DJ's RULE!" we know this was surely a random result of the nomination process, and we were just as well pleased. Bands and disc jockeys are different in so many ways, how do you compare them? We feel this way about contestants on shows like America's Got Talent, too. How do we judge a comedian against a vocalist? Still, we enjoy the TV show and all of its performers who we otherwise might never be aware of. Likewise, we appreciate the New Times' inclusion of wedding entertainment. Maybe next year the bands will sweep the category.
The next thing we noticed was some of our DJ peers, who we respect and admire both personally and professionally, didn't make the cut. However, we intrinsically understood this was not a reflection of their talent or abilities. I mean…there are all kinds of great businesses out there in every category who just didn't happen to be nominated. For example, how do you identify only 5 awesome Italian restaurants when there are that many on one North side street alone?! Those that aren't listed aren't any less great. Everybody knows this, right?
Apparently not. Cue the negative posts which started showing up in our news feed from business owners who felt slighted. According to them, all nominees pay to play…either with advertising dollars or better yet, direct bribes. Oh…and the New Times is a "joke". Talk about sour grapes! I can't help but wonder if this would still be their perspective if they were one of the nominees; I suspect they'd probably be playing a different tune (see what the DJ did there?). Anyway…
It's apropos that it's the political primary season, because since the New Times announced the nominees we've witnessed some serious campaigning! We admire the businesses running daily "get out the vote" messages; they want to secure the title and we don't blame them. Who wouldn't like to be able to say they're the "Best in Syracuse"?!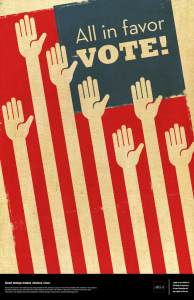 So here's our platform: Each of us has something valuable to offer, award or not. Thanks to all of the businesses doing their part every day to make Syracuse and CNY a great place to live, and thanks to the Syracuse New Times for giving us a fun way to shine a light on them. Let's enjoy the best that Syracuse has to offer…ALL of it!
Want to participate in the fun? You can let your voice be heard and vote for your favorites here: http://www.syracusenewtimes.com/best-syracuse-2015/ (Please note: If you're voting from your mobile device this page will ask you to click on one more special link)
By the way, if by some strange twist of fate we were to actually win this award (please don't hold your breath), we do have a pleasant surprise in store! As we say in the bizz, "stay tuned!"…
Image featured above the headline: Ben & Linsdsay's Wedding, courtesy of Leo Timoshuk.
Wedding images feature in the body of the post: Sarah & Bradley's Wedding, courtesy of Korver Photography.